Welcome to our B2B Platform!
Order Päälä tees directly from stock:
■ We process your order in 2 working days.
■ Free shipping for orders above € 500.
■ Can't find the product you are looking for, or the product you want is out of stock?
Please send an e-mail with your request at info@paala.nl. Sometimes there is a possibility that we can print on demand!
Check out our FAQ if you have any questions or contact us at info@paala.nl
Fall 2023 - Now in stock.
SALE! Want to see more T-shirts? Choose SALE at the top menu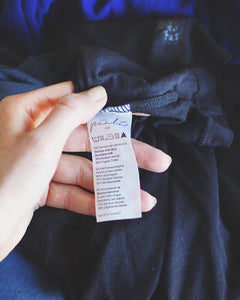 Sustainability
Carefully selected raw materials
We value the use of a wide range of sustainable materials. All used materials are carefully selected on durability, feel and comfort, and their impact on the environment. Päälä garments are made from linen, Tencel, Modal, EcoVero, organic cotton, bamboo, regenerated cotton and recycled polyester.
read more